Until the ICHOM conference starts
Due to overwhelming demand, our 2016 conference in London, has sold out. We invite you to sign up below to receive conference highlights, announcements about our 2017 conference, and to stay informed about the global progress of value-based health care. We will also let you know if any additional tickets for the 2016 conference become available. Upon signing up, you will receive an exclusive file comprised of articles, a video documentary, and a case study, to familiarize yourself with ICHOM's work and mission.
ABOUT
At our first conference, we introduced a young ICHOM's idealistic goals. In 2013 and 2014, we showcased our first Standard Sets and highlighted key milestones on the journey toward outcomes measurement and value-based health care.
In 2016, we will come together in London for a two-day conversation about making it happen.
Our focus will be impact and implementation: the "why" and "how" of outcomes measurement. Over the course of two days of plenary sessions, small-group discussions, and networking events, attendees will have the opportunity to hear from members of the ICHOM team, distinguished guest speakers, and from one another.
SPEAKERS
Adalberto Campos Fernandes
Minister of Health
Portugal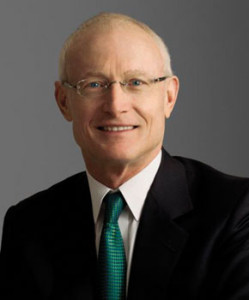 The Bishop William Lawrence
University Professor, Harvard University
Executive Vice President and Chief Clinical Officer
Providence Health & Services
Minister of Social Affairs and Health
Belgium
Senior Manager of ODC,
Department of Orthopaedic Surgery, Singapore General Hospital
Assistant Professor of Urology
University of Michigan
CEO
Medtronic
Patient
advocate
Patient Editor
BMJ
View all Speakers
ALL SPEAKERS
Adalberto Campos Fernandes
Agenda
This year's conference will focus on implementation and impact. Distinguished presenters will cover topics, including
Bringing patients and physicians together;
Global progress toward value-based health care;
Why strategy in health care matters now.
Breakout sessions will focus on the "how" of implementing ICHOM Standard Sets. Breakout topics will include
Change management on the ground;
Integrating outcomes into the provider workflow;
Developing PROMs to have more impact.
Contact
Interested in sponsoring ICHOM? For information about how your organization can join the ICHOM community, please reach out to us at ichomteam@ichom.org
For any other questions or concerns, please do not hesitate to contact us at using the form below.
.